"Award of Excellence" granted to ACIN PhD thesis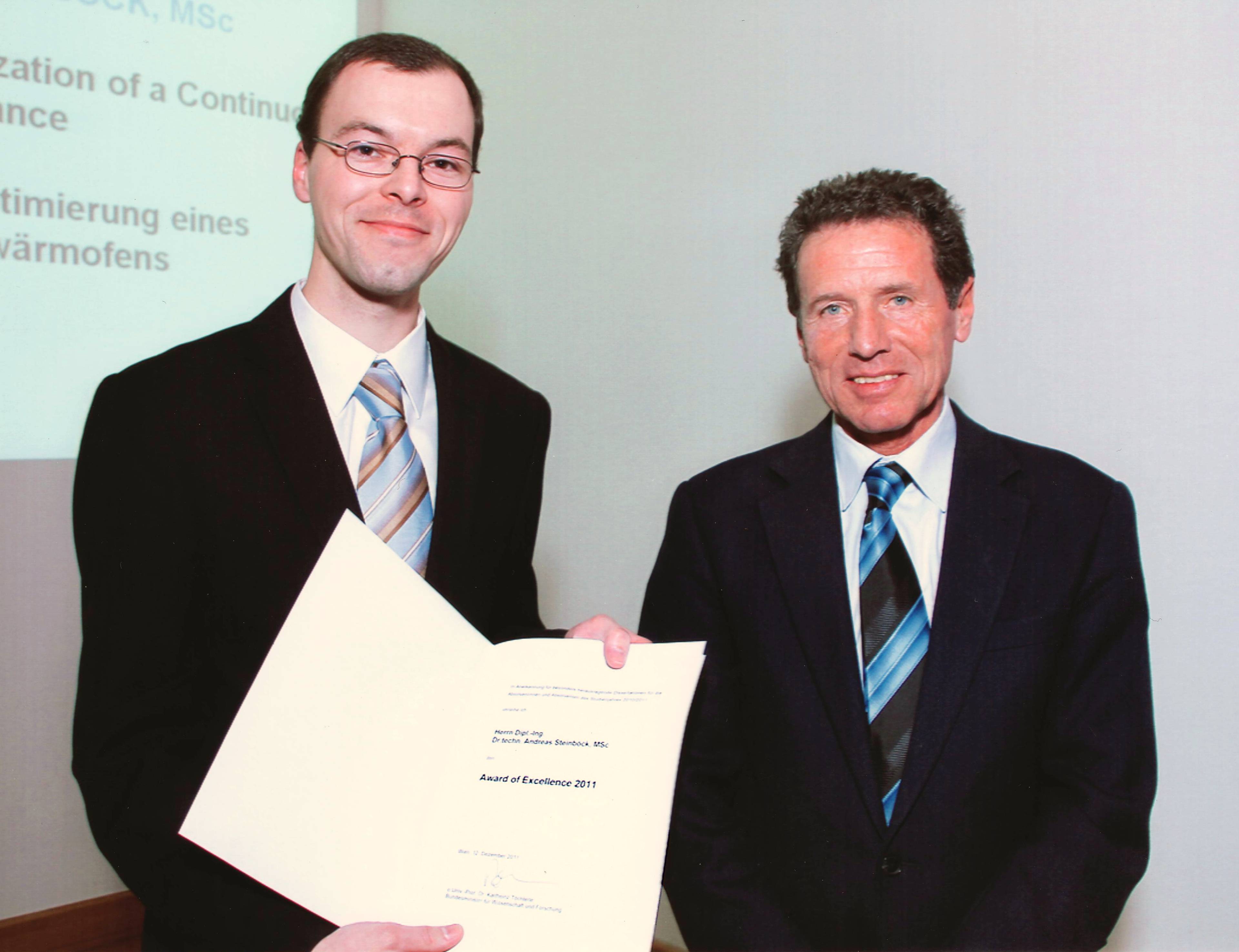 Source: Willy Haslinger
Andreas Steinboeck (ACIN) is among three TU graduates who received the "Award of Excellence" from the Federal Minister for Science and Research Dr. Karlheinz Töchterle. In his award-winning PhD Dissertation "Model-Based Control and Optimization of a Continuous Slab Reheating Furnace", Dr. Steinboeck describes a novel nonlinear model predictive temperature controller for a slab reheating furnace. Univ.-Prof. Dipl.-Ing. Dr.techn. Andreas Kugi supervised this ACIN PhD thesis.
The new controller is already in permanent use in an industrial slab reheating furnace of the Aktien-Gesellschaft der Dillinger Hüttenwerke. Compared with the previous controller, the new system reheats the slabs more accurately, reduces costs, improves the throughput rate, and curbs the energy consumption by 9.7 %. Moreover, the CO2 emissions have been reduced by 9500 tons per year.
Already for the fourth time, the "Award of Excellence" of the Austrian Federal Ministry of Science and Research was granted at 12 December 2011 to the most excellent and best graded dissertations at Austrian universities.
Links:

Contact:
Dipl.-Ing.Dr.techn. Andreas Steinböck
Univ.Prof. Dipl.-Ing. Dr.techn. Andreas Kugi