13.08.2018 Hobbit at EPSCO conference
In July 2018 an event of the EPSCO took place in the Austria Center Vienna. At the conference the developments of robotics and digitisation were discussed, with an emphasis on the qualitative and quantitative influences on the everyday work. During this conference an exhibition of the newest technological achievements was shown. Ao.Univ.Prof. Dipl.-Ing.Dr. Markus Vincze and his project-team presented their foster-roboter Hobbit, who increase the life qualitiy and personal autonomy of the seniors.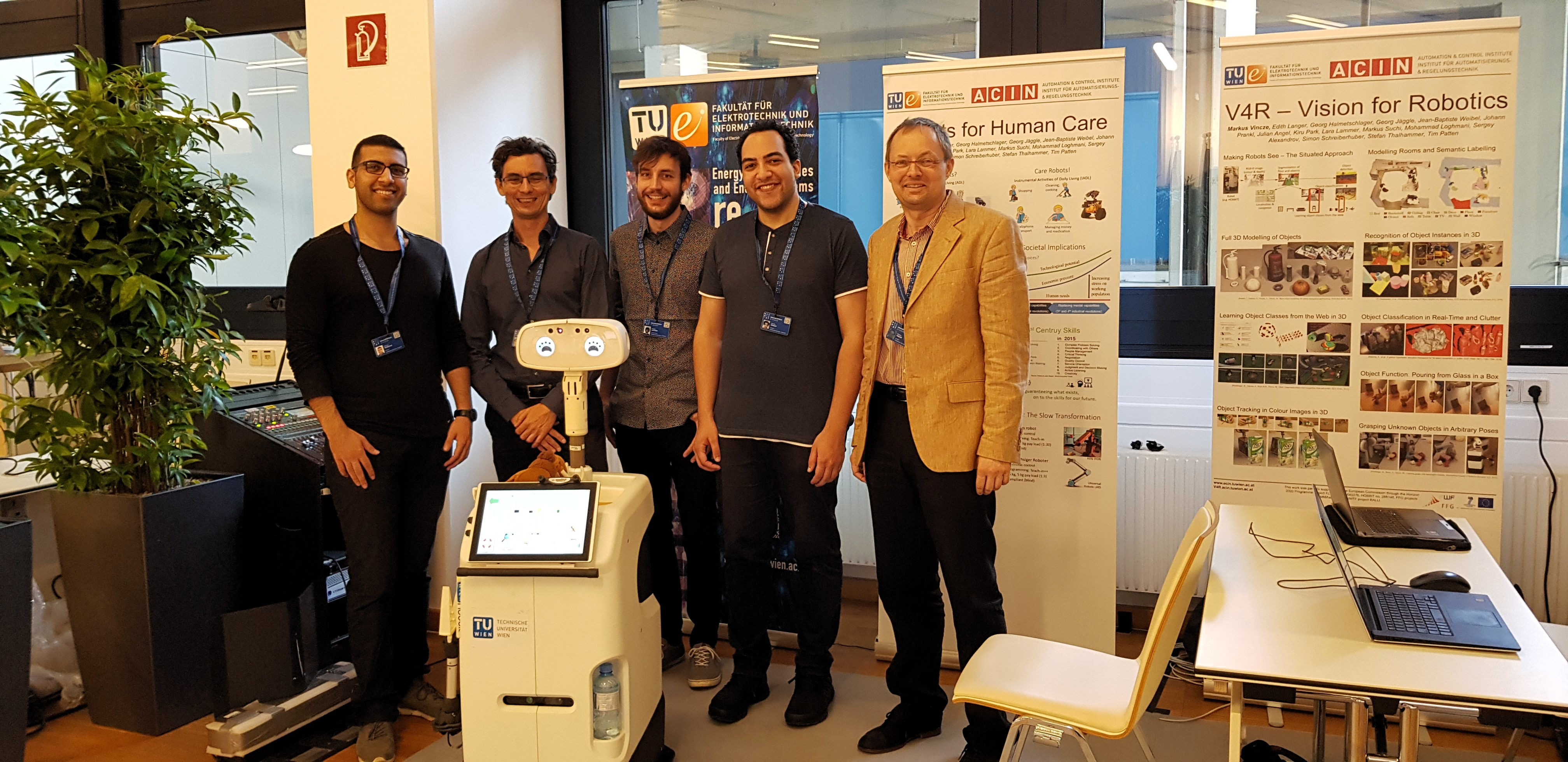 17.07.2018 Children excited by Pepper
Together with Oliver Schürer Lara Lammer and Matthias Hirschmanner delivered a lecture  about what robots can already do today and what they are going to be able to do in the future. They explained the diffrence between nature and technics, figured out what robots, sensors and actuators are and by facing the history they explained why robots are build in the shape of a human. At the end the robot pepper stole them the show.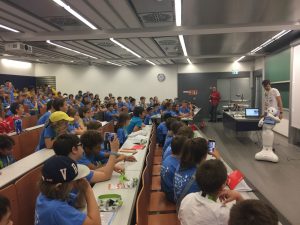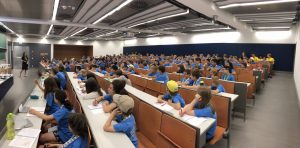 02.07.2018 Students successfully playing roboHockey
Students with the selected topics for Robotics and Image Processing organized a roboHockey-Match. Here a link to the match.
28.02.2018 Gastvortrag von Georg Jäggle im BG/BRG Pichelmayergasse
20.11.2017 Prof.Dr.ir. Maarten Steinbuch
30.10.2017 GMAR Robotics Talk 2017, 8. Nov. 2017, 16:00
30.10.2017 Pepper bei Tag der offenen Tür im BMB
19.06.2017 Prof. Lucy Pao
14.06.2017 Prof. Emanuele Menegatti
26.05.2017 TEDxTUWien Prime Mover