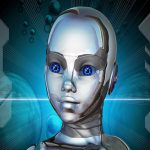 Digital Literacy in Robotics & Informatics – for underprivileged people
Robotics and computer science are not imaginable without digital competence. Both are a possible entry into the digital world and promote the development of digital competence. However, the question also needs to be asked as to which barriers arise in the digital world and how these can be overcome. To this end, a working group with interdisciplinary members from different partner universities will be constituted to make common barriers visible and propose improvements for gender-appropriate didactic concepts.
Partners:
TU Wien ACIN Institut für Automatisierungs- und Regelungstechnik
TU Wien Department of Geodesy Geoinformation
FH Technikum Wien Digital Manufacturing & Robotics
FH Technikum Wien Informatik
Universität Wien, Institut für Bildungswissenschaften
Funding:
The Projectnumber is GEV376020CTS.